The Mayor and Council will hold a Special Called Meeting May 31, 2023 at 12:00 Noon.  The only agenda item will be executive session.
Mayor Bubba Hodge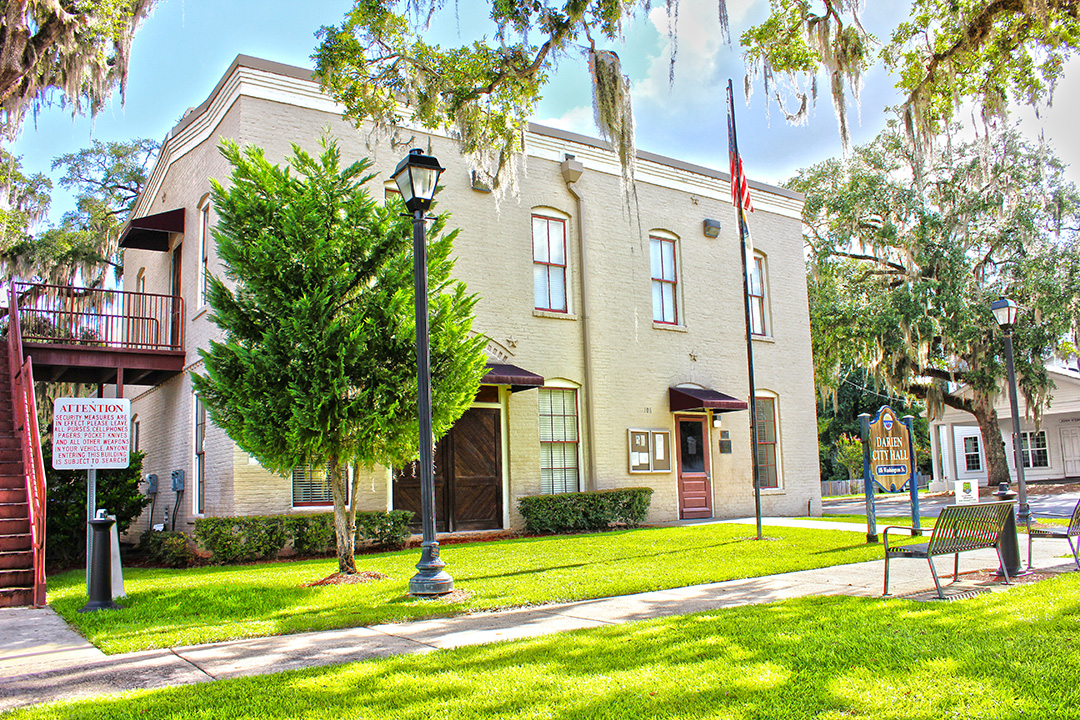 Darien, the place where the term "Golden Isles" was coined, offers a wealth of attractions that, for many, are being discovered for the first time. Located along the Georgia Atlantic Coast and Altamaha Scenic Byway, Darien offers striking "see forever" views across what has been described by experts as "one of the most important tidal estuarine environments in the world."
If you love being near water, a mild climate, history, nature, panoramic views and clean air, with great access to shopping and services, you'll love what Darien has to offer. We're just an hour in each direction from Savannah, Georgia, to the north, and Jacksonville, Florida, to the South. Come for the day, or stay longer. Go on a boat tour, deep sea fishing, or fish right off our beautiful docks; swim in the ocean surrounding pristine islands with maritime forests; go bird and nature watching, or biking along miles of trails. Take photographs of the sun setting right down on the water.
See amazing historic sites like Fort King George (complete with reenactments), the Butler Plantation and rice fields, old churches, cemeteries and monuments. Immerse yourself in a world where flowers bloom in every season, where butterflies and birds abound, and clear, blue skies form the backdrop for ancient evergreen oaks festooned with exotic, hanging moss.
Close to our scenic locale, you'll also find world-class shopping, theaters, and restaurants. There's something new to see and do around every corner.
Visit us at certain times of the year, and you'll be treated to vibrant festivals held along Darien's Waterfront Park and along the streets of it's newly revitalized downtown area. In spring, Darien draws thousands of visitors to the "Blessing of the Fleet," a festival to honor the fishermen of the shrimping industry that dominates Darien's economy. The Fourth of July celebration draws large crowds for fun, music, entertainment, and fireworks. In November, the Darien Fall Fest features classic car shows, street vendors, helicopter and boat tours, fun for the kids, and musical entertainment.
Come for a visit and fall in love with Darien.